About me | Sobre mim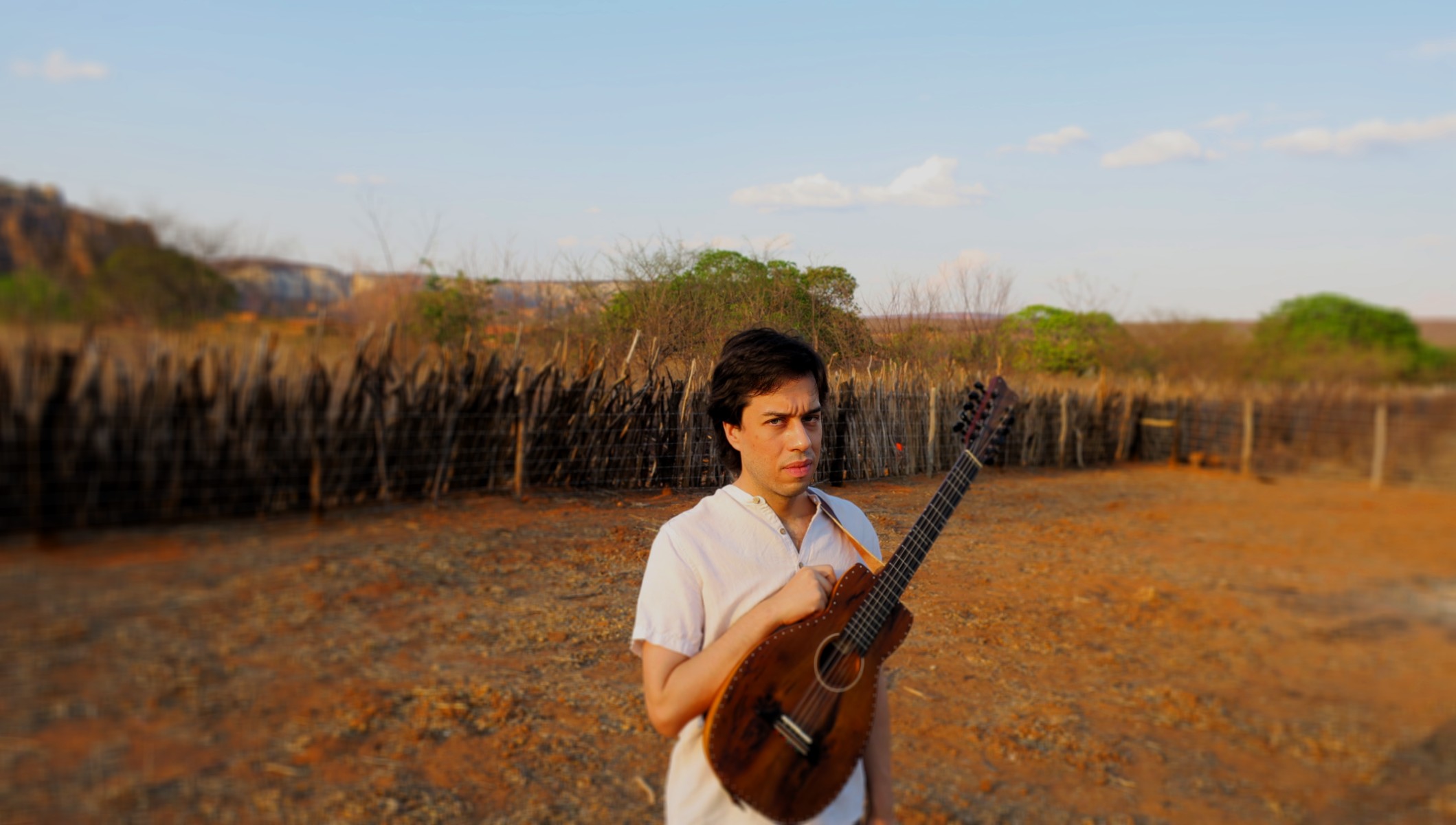 [ENG] ... a weird artist, a neurodivergent, a professor and brazilian ten string guitar player.
I was raised in Votorantim, small city in São Paulo state, Brasil; but life has based me in Piauí state, São Raimundo Nonato city, Caatinga area. Most of myself is a brazilian ten string guitar (viola dez cordas) player who seeks harsh sounds and long, monotonous melodies. Since youth I walked among many good people of folk arts showing me ways to play and imagine music through my instrument, the brazilian ten string guitar. From early on I am attached to the brazilian viola as an instrumental, modal and narrative adventure.
Some part of my self is a professor at Federal University of São Francisco Valley (UNIVASF), Serra da Capivara campus; a social scientist – a anthropologist – dealing with topics like History, Theory and sociology of technics and technology, Theory and history of Social Sciences and Applied ethnomusicology.
Further parts of myself are engaged in cultural projects for dissemination of the brazilian viola as a cultural bridge through modal music from local perspectives to universal audiences – and vice-versa.
Whant to drop me a letter? Reach me by mail at [email protected].
---
[PT BR] ... um artista estranho, neurodivergente, professor and violeiro.
Nasci em Votorantim, pequena cidade do interior paulista; mas a vida me radicou no Piauí, na caatinga, em São Raimundo Nonato. A maior parte de mim é apenas um violeiro em busca de sons e melodias incomuns, longas, um tanto monótonas e atmosféricas. Ao longo da juventude andei e conheci tanta gente boa de viola e das culturas populares brasileiras, pude conhecer com elas inúmeros caminhos para tocar e pensar a música pela viola de dez cordas. Desde cedo estive agarrado à viola como uma aventura instrumental, modal e narrativa.
Alguma parte de mim é também professor na Universidade Federal do Vale do São Francisco (UNIVASF), campus Serra da Capivara; um cientista social – antropólogo – lidando com temas como Teoria, história dos estudos das técnicas nas Ciências Sociais, Teoria e história das Ciências Sociais e Etnomusicologia aplicada.
O restante de mim está engajado em projetos de disseminação cultural da viola como ponte entre culturas através da música modal e de perspectivas locais para audiências universais – e vice-versa.
Quer me escrever? Mande um eMail para [email protected].
... rainermb | https://rainermb.art CAATINGA, PIAUÍ, BRASIL.