ÁSPERO – instrumental narratives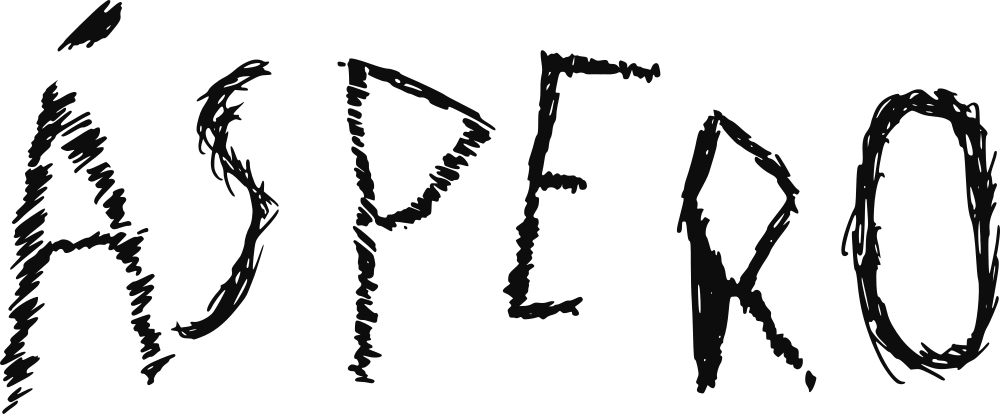 [ENG] Outlandish melodies for tales about peoples from nowhere.
This is a experimental and, somehow, obscure artistic proposition. ÁSPERO is a mismatch for most expectations on brazilian popular music, on folk music – and maybe on world music. As you should have noticed, this is a exploration on boundaries traditions of peoples from nowhere (and from many places).
ASPERO is a fiction built adventure driven by melodies, stories and drawings. Most of them are folk inspired tales from Brasil and abroad; some of them are rumors from unknown (or no) lands. May all of them be fractions of the fantastical and surreal days and nights of beings across the lands. This is a way a brazilian viola (brazilian ten string guitar) found its path of whispering unreard fables.
Some of the artistic inspirations may be obvious in ÁSPERO – the brazilian northeastern folk tunes, the hindustani classical music, the persian classical music, the underground (and hack friendly) spirit of old flavors of Heavy Metal, atmospheric music and Dungeon Synth. But some inspirations may be cryptical – its cultural activism toward a cross-cultural imagination for/by the viola (brazilian ten string guitar) and its analog enthusiasm about music-making (and feeling) with limitations.
As a practical experience ÁSPERO cultivates artistic and technical imperfections. All of ÁSPERO material — written, sketched or played — relies on analog medias and processes: pen, ink, paper, cassette tape, old hardwares, non-editing record sessions and so on. The slow hand-demanding work, the performance embrancing of inaccuracies and inconstancies is a fundamental gearwork of this instrumental narrative purpose.
What art, what music, we shall have without the meticulous mistakes? Devil is in the details someone said. And I shall say: long live the details.
ÁSPERO was ounded in 2010 initially as an anonymous project releasing random music and becaming a declarated authorial project in 2018.
---
[PT BR] Melodias estranhas para estórias de povos de lugar algum.
Esta é uma proposição artística experimental e um tanto obscura. O ÁSPERO não corresponde à maioria das expectativas sobre música popular brasileira, música folk – e talvez sobre world music. Como você deve ter notado, esta é uma exploração das tradições limítrofes de povos de lugar nenhum (e de tantos lugares).
ÁSPERO é uma aventura de ficção musical impulsionada por melodias, histórias e rabiscos. Algumas delas se inspiram nas culturas populares do Brasil e do mundo; outras são rumores de terras desconhecidas (ou de lugar nenhum). E talvez todas elas sejam frações fantásticas e surreais de dias e noites dos seres que atravessam essas terras. Foi assim que uma viola brasileira de dez cordas encontrou seu caminho de sussurrar estórias.
Algumas inspirações artísticas do ÁSPERO são explícitas – as toadas e rojões do semiárido brasileiro, a música clássica hindustani, a música clássica persa, o ímpeto underground de rincões do Heavy Metal antigo, da música atmosférica e do Dungeon Synth. Outras são mais crípticas – o ativismo cultural em prol de um imaginação transcultural para/pela viola brasileira e o entusiasmo analógico em fazer (e sentir) a música com limitações.
O ÁSPERO como experiência prática é um cultivo de imperfeições artísticas e técnicas. Todo o material do ÁSPERO — escrito, rabiscado ou tocado — depende de meios e processos analógicos: caneta, tinta, papel, fita cassete, hardwares antigos, sessões de gravação sem edição e assim por diante. O trabalho lento e singular, a performance abarcando imprecisões e inconstâncias é uma engrenagem fundamental deste caminho narrativo instrumental.
Que arte, que música haveríamos de ter sem os erros meticulosos? O diabo está nos detalhes, alguém o disse. E eu digo: vida longa aos detalhes.
ÁSPERO foi fundado em 2010 inicialmente como um projeto anônimo de peças musicais aleatórias, tornando-se um projeto autoral declarado em 2018.
Albums, Tales & Arts | Álbuns, estórias e artes
[ENG] ÁSPERO's full lenght albuns feature hand drawed artworks and handwritten tales & stories along their instrumental narratives.
[PT BR] Os álbuns completos do ÁSPERO possuem desenhos e estórias artesanais junto de suas narrativas instrumentais.
Listen at http://rainermb.art.
| Album | Year | Media/Type |
| --- | --- | --- |
| Rumores na terra sobre as feras da chuva | 2022 | Album with Artwork/Story. Physical (Cassette tape) and digital (digitized master cassette). |
| A comitiva de notícias e outras estórias | 2021 | Album with Artwork/Story. Physical (Cassette tape) and digital (digitized master cassette). |
| A casa de Héstia | 2020 | Album with Artwork/Story. Digital. |
| Duas derradeiras | 2017 | Demo/EP. Digital. |
| Queda & Regresso | 2014 | Demo/EP. Digital. |
... rainermb | https://rainermb.art CAATINGA, PIAUÍ, BRASIL.