Flora Batava
I have always had a fascination for those old hand-colored prints of birds and plants. So, I am a little embarrassed to admit that I did not know about the Flora Batava.
The Flora Batava was an idea of publisher Jan Christiaan Sepp (1739-1811). At the end of the 18th century he wanted to make an overview of the Dutch flora: all plants, mushrooms, mosses, algae and flowers that you could find in the Netherlands.
Many other European countries (such as England) had already put "their" national flora on paper. But there wasn't something like that in the Netherlands. Publisher Jan Christiaan Sepp had already published successful books about Dutch birds and Dutch insects.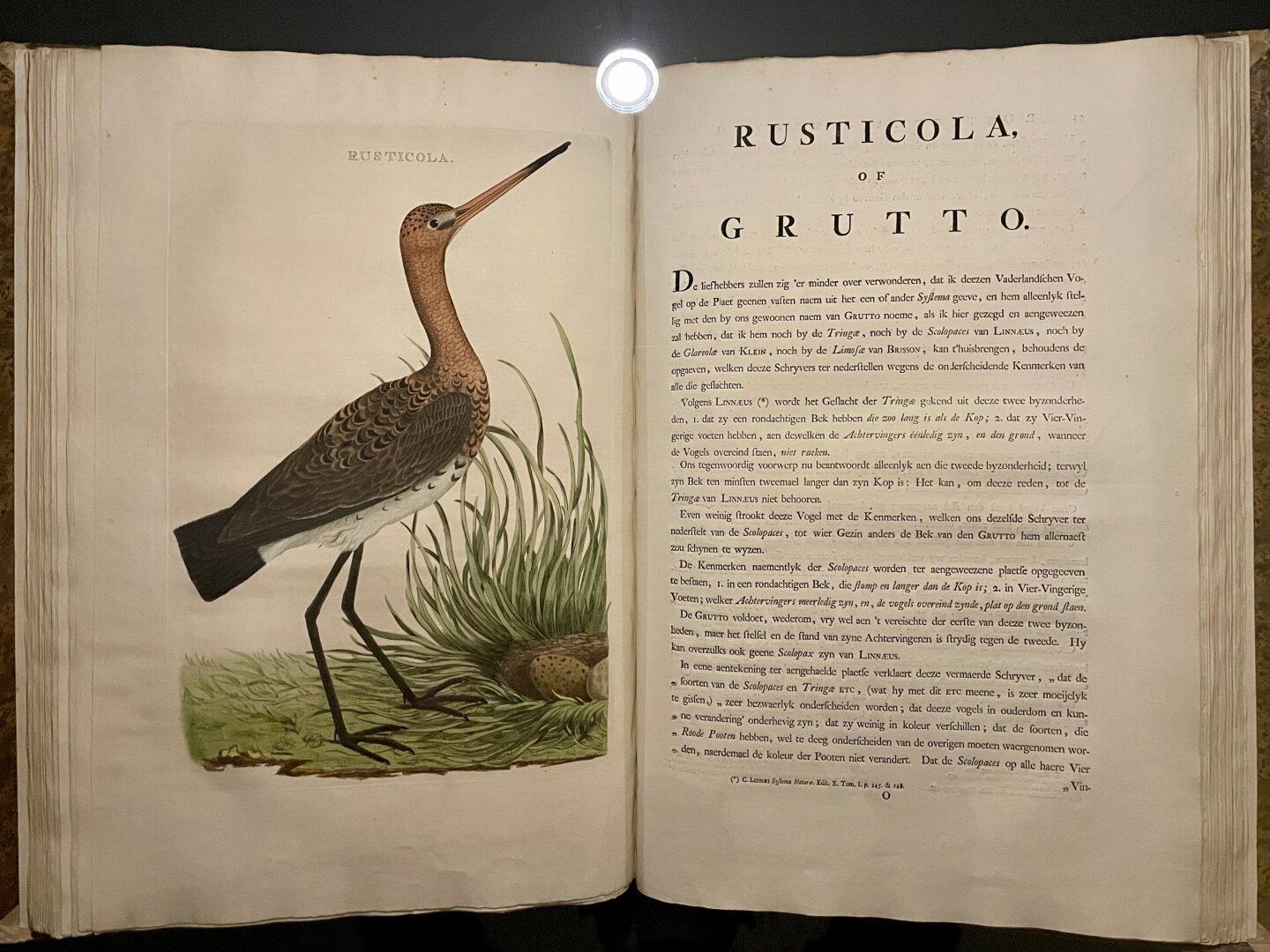 The project lasted 134 years. The Flora Batava was not released in one go: one could subscribe to episodes (which could later made into a book). In 1800 episode 1 appeared, in 1934 the last. A total of 461 episodes appeared, spread over 28 parts. It is not surprising that there are few complete books.
Plant connoisseurs such as Jan Kops (1765-1849) and Frederik Willem van Eeden (1829-1901) took care of the texts. Artists went to work and made hand-colored drawings. Together they made 2,240 images of more than 2,640 plants.
It was time for me to get to know Flora Batava during the exhibition in the museum 'House of the book'. According to museum: the oldest books museum in the world. The museum is located in the former home of Baron van Westreenen van Tiellandt (1783-1848) and focuses on the written and printed book in the present and past. The external form and the development of the design of books are central.
The exhibition is spread over several rooms of the house. Starting with examples of foreign books on flora. Followed by the Dutch books that Sepp already had made about birds and insects.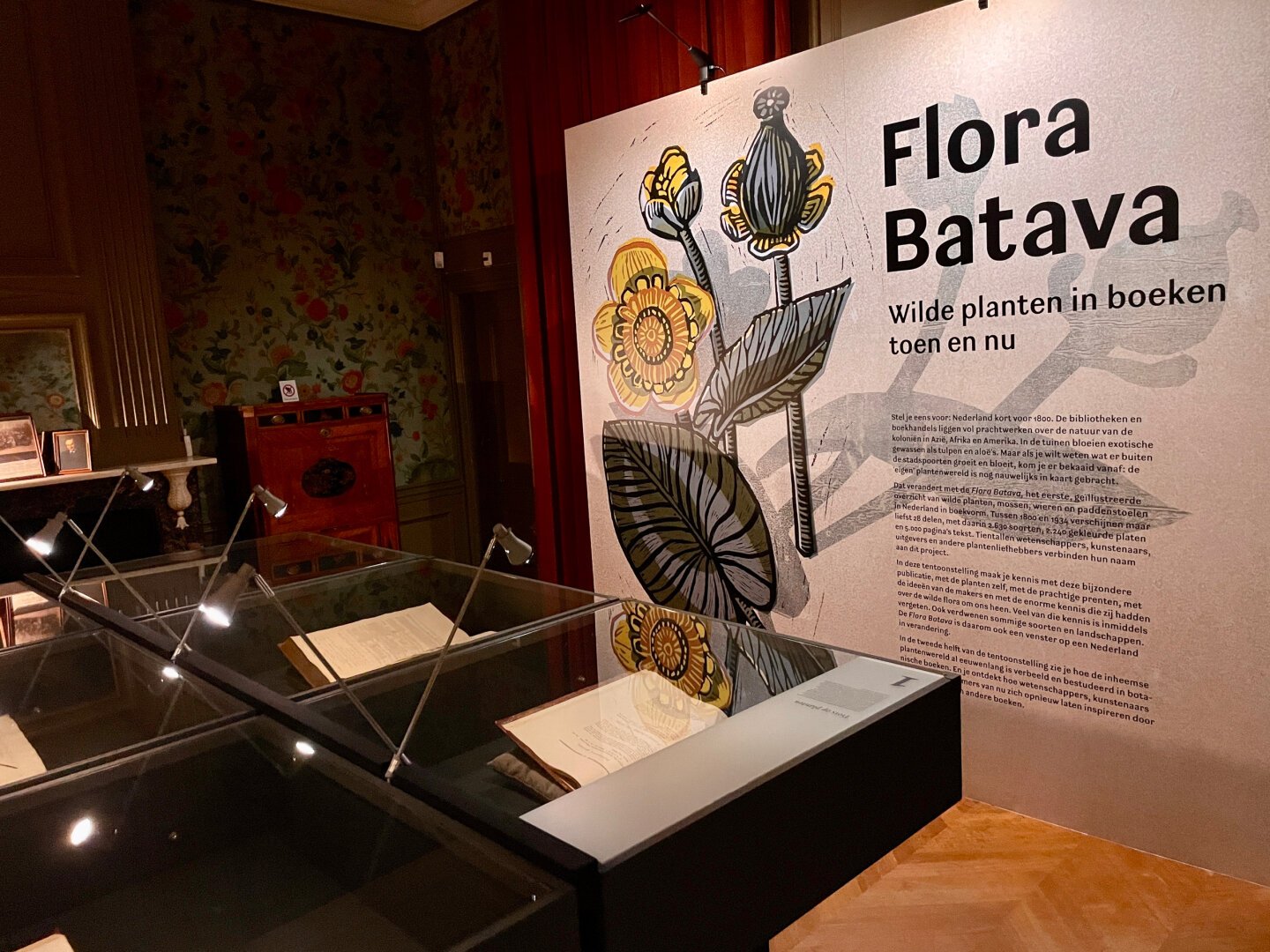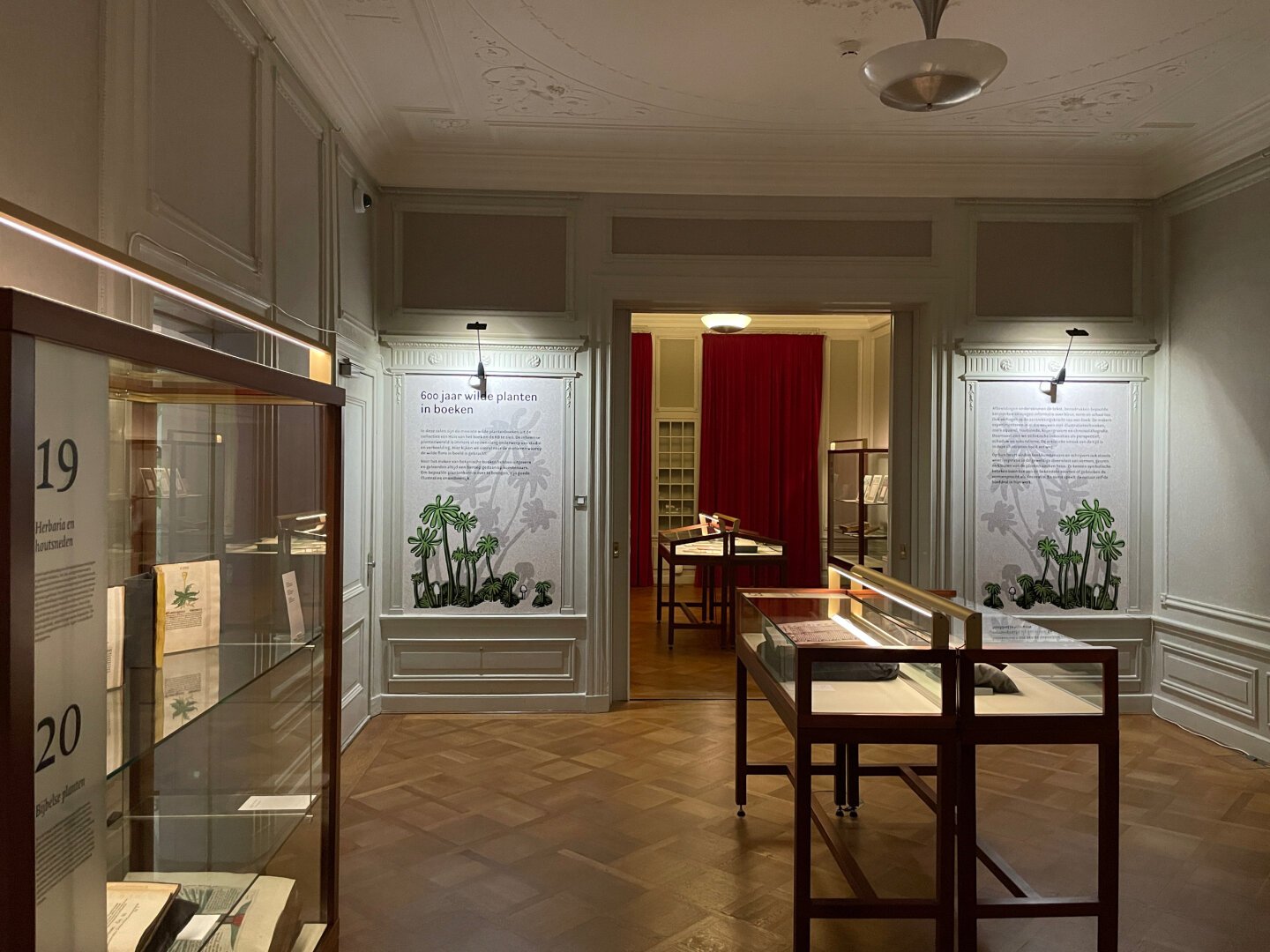 And then the Flora Batava. Nice displays of the original artworks, next to the hand colored engravings and lithos in the book. Also nice to see how some owners sometimes added dried plants to the book as being a herbarium.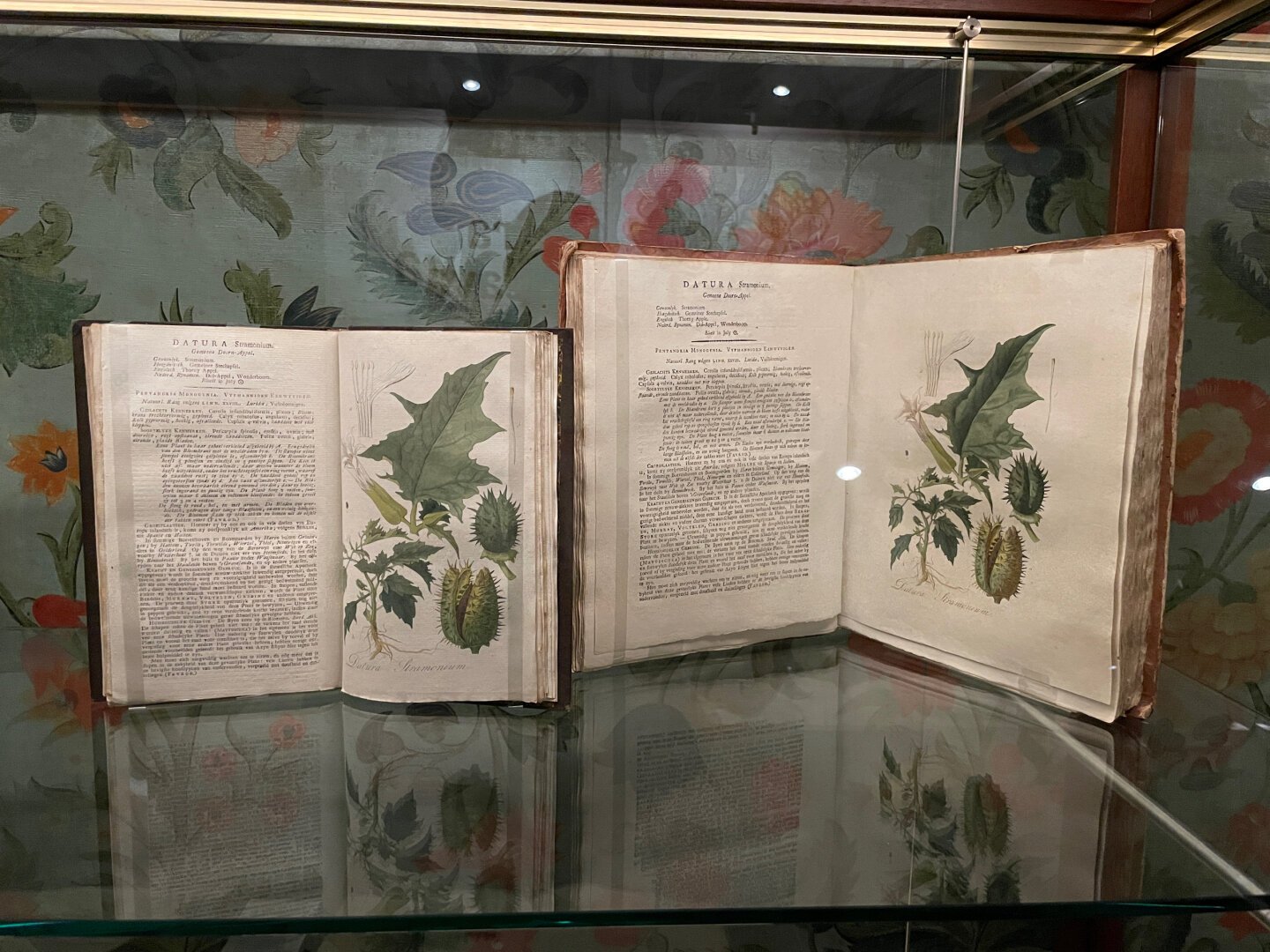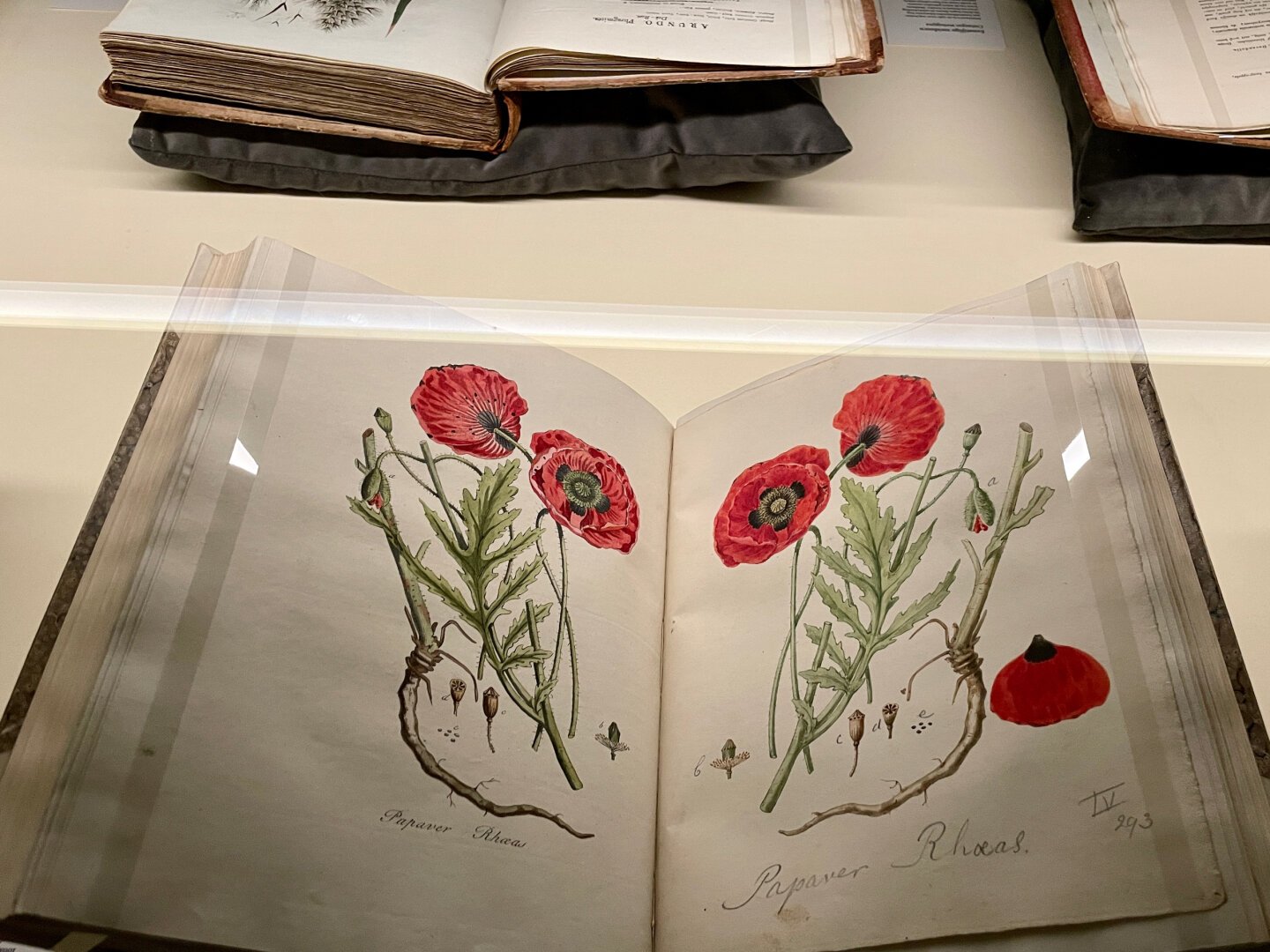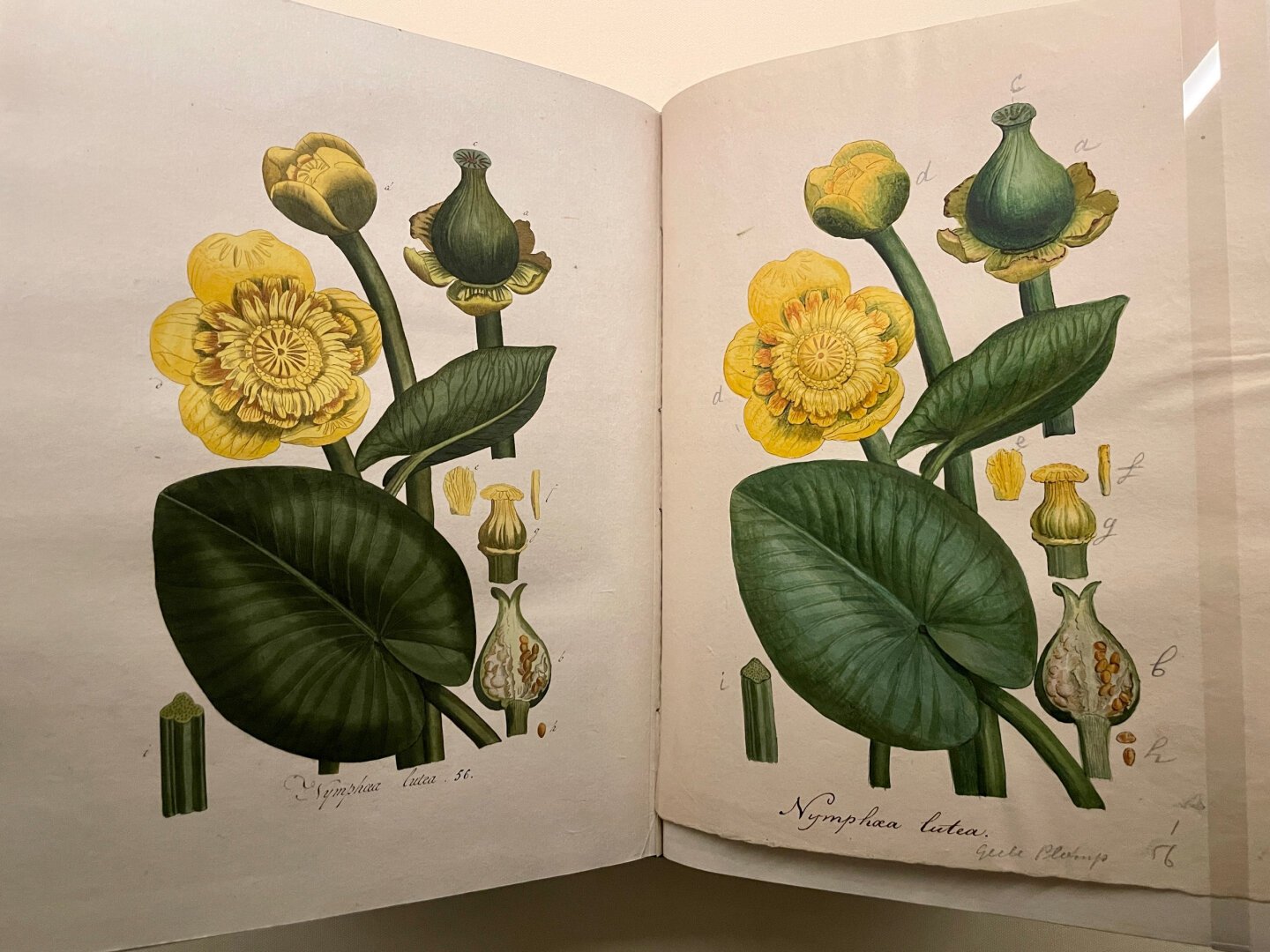 For science's sake the book gives information in the changing flora world in the Netherlands, and in the opinions of people about plants. Also the books shows the development int printing techniques.